Supported mezzanines are commonly built using steel shelving, RivetRite, or pallet rack as the support structure. How exactly they are built is a function of what product you are putting on the shelves, desired shelving sizes, required capacities, number of shelves, your seismic zone, applicable building codes, the type of lift equipment you have, etc.
The top and third pictures on the right is a "DECK-OVER" system, meaning that the mezzanine is built on top of existing shelving. The second picture is "HIGH DENSITY" shelving, where the only decking is between the shelving units. The posts in the high density application would be around 16'H generally, but taller posts would be used if there is a third level.
The advantage of deck-over is that you do not need the same footprint on the top level as on the bottom level. You therefore have the flexibility to put on the second level either no shelving, limited shelving, pallet storage, an office area, or whatever your needs and desires dictate.
The disadvantage of deck-over is that the bottom level is basically permanent in terms of its footprint. You would have the ability to adjust some of the shelves within individual sections, but you would not be able to move those sections from one area to another because they are all tied together and, more importantly, are supporting the decking above.
The third picture on the right is an actual application of a deck-over system using RivetRite as the support structure. The fourth picture is a view from the underside.
The bottom picture at the right is one style of free-standing mezzanine. Basically, it is built with structural, formed or tubular steel or a combination.
One advantage of a free-standing mezzanine is that it is pre-designed (pre-engineering), etc. Another advantage is that you have open areas, generally up to about 24' between columns, instead of approx. 3' aisles for the deck-over style. Other advantages are similar to those for the second level of a deck-over mezzanine above: greater flexibility in terms of what you can do with the bottom AND top areas. You can use the bottom area for different purposes over time, you can use part for shelving, part for pallets, part for shipping tables, etc.
The disadvantage is that if you are putting shelving below and/or on top, the cost will generally be higher because you have a separate structure. You lose the benefit of having the cost of your shelving replace the cost of the structural components of the free-standing mezzanine.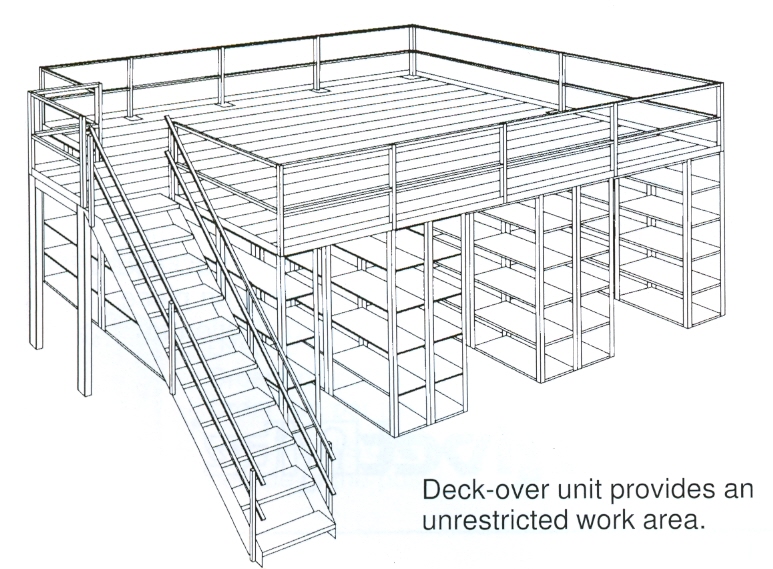 DECK-OVER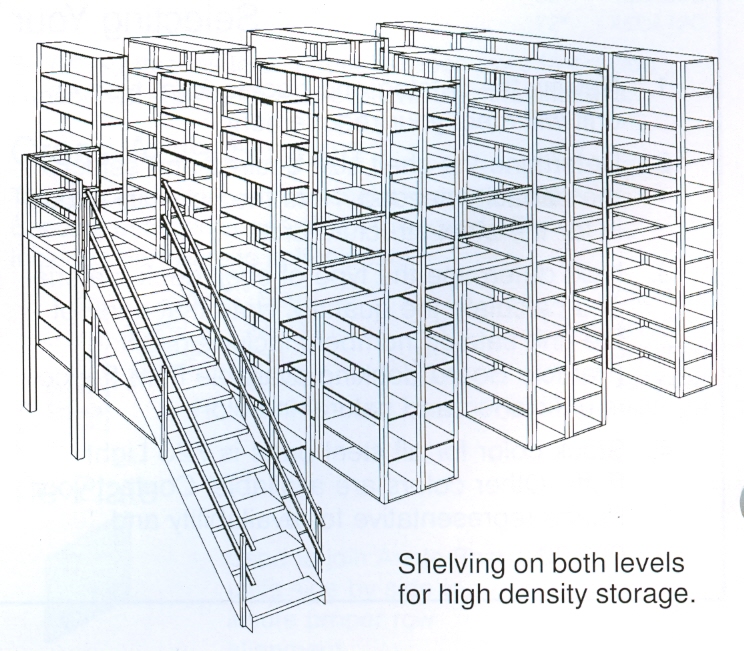 HIGH DENSITY using 16'H Posts - The decking is primarily between the shelving.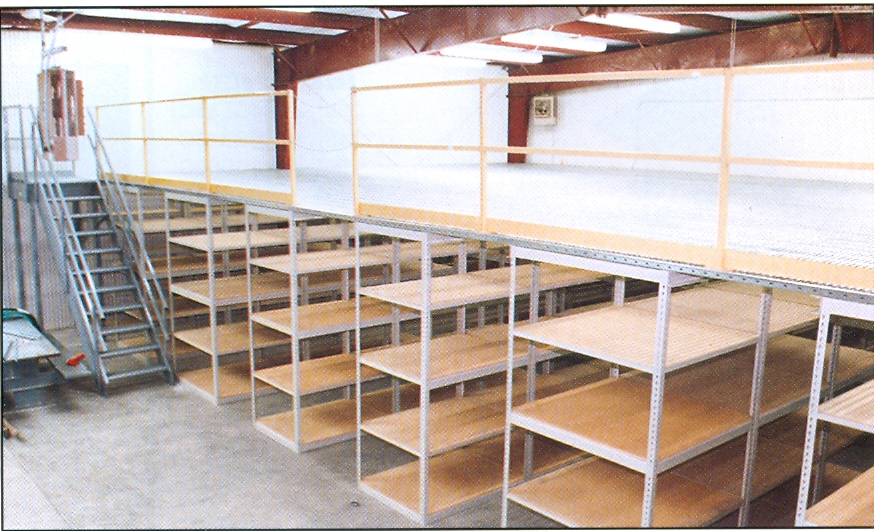 DECK-OVER ACTUAL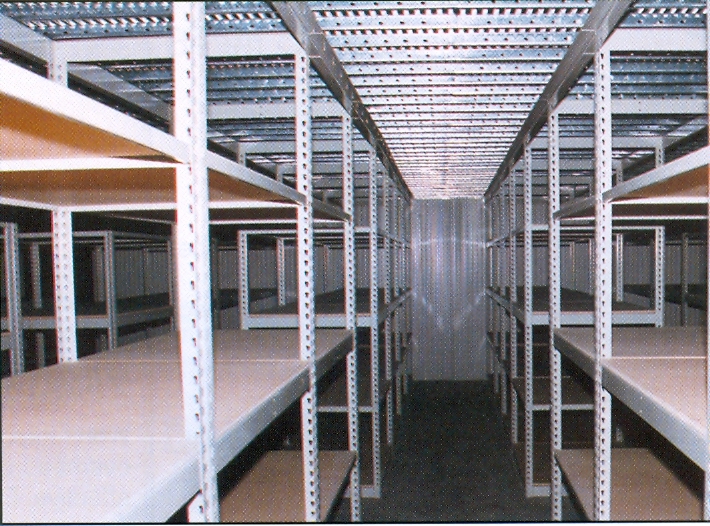 VIEW FROM UNDERSIDE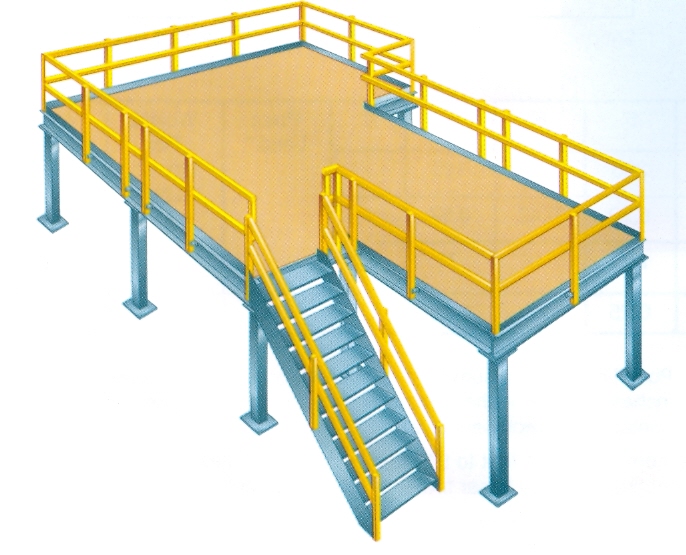 FREE-STANDING